Here is a little bit about us:
Rotary Service Company, (RSC), is privately held and family owned.  As with most companies, our employees remain critical to the success of the business.  From sales & marketing to parts manufacturing and field services, our personnel provide the dedication and expertise to provide quality services to our clients. "About Us" never covers it all, but here's a snapshot.
Industrial Services Group incorporated in Indiana in early 2002.  Rotary Service Company was a subsidiary of that company. Gary Brooks headed up Rotary Service Company with the other partners working other interests within Industrial Services Group. Subsequently two of the partners sold their interests in the company to Gary.
Gary Brooks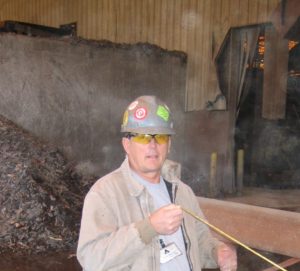 Gary closed the offices in Corydon, Indiana moving the business to it's current location in Fisherville, Kentucky. Industrial Services Group was closed and Rotary Service Company incorporated in the state of Kentucky in 2003 and continues doing business as Rotary Service Company Inc.
As owner of the company, Gary draws his experience from many years in industrial maintenance, construction management and his extensive military background.  Gary began his career at Paducah Marine Ways at the age of eighteen as a Welder building chemical barges, coal barges, and other vessels traveling up and down rivers of the Ohio valley.
Military
Shortly after graduating from high school, Gary entered service with the U.S. Army on September 11th, 1969.  Thirty years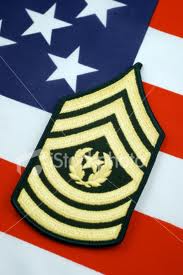 later, having served with active component, US Army, KyARNG, USAR and AUS, Gary retired as a Command Sergeant Major E-9. CSM Brooks spent his career having served in Armor, Infantry, Armored Cavalry & Medical commands along with many other special assignments. He spent several years at the Noncommissioned Officers Academy, Ft. Knox, Kentucky where his duties included Instructor, Chief Instructor, Operations NCO, and other assignments.
Work Experience
Gary has held many positions over the years in the military and the civilian world.  In the early 70's Gary worked for Union Carbide Corporation Gaseous Diffusion Plant, (Nuclear facility),  as a Certified Welder/Maintenance Mechanic. This plant was a sister facility to the Oak Ridge National Laboratories, (ORNL), refining uranium to reactor grade fuel.   He was promoted to a salaried position as Welding Inspector within his first year of employment.  Shortly after joining the inspection department, he was promoted to Senior Inspector, increasing his areas of responsibility.
His duties as Senior Inspector included weld inspection, machine shop & electrical shop inspections with additional duties of load testing rigging, man lifts and other equipment.  His certifications include: American Welding Society Welding Inspection, Level II, Non-destructive Testing applications such as dye penetrant, ultrasonic analysis, and X-Ray to mention just a few.  Gary also carried an Electrician's License for several years during that period.
General Construction
One of his many accomplishments in general construction was Senior Project Manager for Wehr Constructors managing the "Belnap Project" by Humana, in downtown Louisville, Kentucky.  Over a period of five years, several buildings renovated, demolished, streets rebuilt, and complete blocks of commerce created.  One of the buildings renovated was considered the largest interior demolition and fit-up in the history of Louisville. Gary completed many other projects while working with Wehr Constructors including hospital renovations, commercial building fit-ups, microwave cell towers, Point of Presence Buildings for AT&T, among many others.
Heavy Industry
As General Manager for Industrial Kiln & Dryer, Gary relocated the business from Council Bluff, IA to Louisville, Kentucky and then continued managing it when it was renamed Industrial Kiln & Dryer Group for several years.  Prior to IKD and IKD Group, Gary worked with GenTec, (parent company of IKD & IKD Group), as their Field Service Manager for two years.  He then joined Industrial Services Group as the General Manager for Rotary Service Company.
Kurtis Brooks
Gary's son, Kurtis Brooks came to work for RSC shortly after its incorporation in Kentucky. As with all new employees, Kurtis started at the very bottom.  General labor, (step and fetch as we call it), began his career with RSC. He worked with some of the best millwrights in the business picking up the expertise needed to provide quality field management & workmanship for our industry.
Over the years Kurtis worked his way up to the position of Field Supervisor where he controlled the day to day activities of the field crews. Kurtis now is tasked with all of RSC's field operations.
Public Service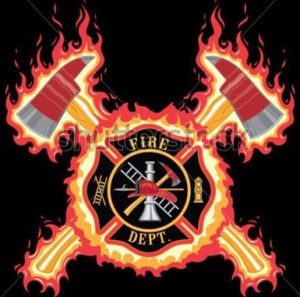 For several years, Kurtis worked as a full time firefighter, EMT, and general mechanic for the local fire department. Over the years, he has operated some of the largest concrete pumps in the industry today working in the construction industry.  His certifications include several AWS weld positions both wire and stick, nationally certified crane operator along with multiple levels of fire fighter/EMT certifications.
Rotary Service Company was brought into existence to provide parts and services for all trunnion mounted rotary equipment.  Our values are emulated by those of the military .  We live by "The Four "C"s    Courage, Candor, Competence, & Commitment are our standards. We believe each project, no matter how large or small, dictates our undivided attention to detail and commitment to completing the project satisfactorily and on time.
We sincerely appreciate the opportunities we have enjoyed over the years and look forward to many new acquaintances on future projects.  Our customers are always our best salesmen. See our Customer Referrals page for our customer comments.
Our mission is to make the success of each client's repair our own.